Who we are
Icestorm was founded in 2006 in Riells del Fai (Barcelona). Currently the members of the band are: Marc Storm (Vocalist), Alex Martínez (Bass and backing vocals), Jaume Roca (Lead guitar and backing vocals).
Icestorm's style has evolved a lot since its inception, and currently epic-historical themed melodic death metal is the style that defines us all the time. Among the bands that we can have as a reference would be Blind Guardian, Amon Amarth, Bolt Thrower, Turisas, Lamb Of God and Windir.
The theme of the lyrics in the last two albums has been historical. Referencing the Icelandic Viking sagas on 2019 album SAGA, and the crusades that took place on the northern countries of Europe, on the latest album called The Northern Crusades.
Currently, Jaume Roca is also a guitarist in the metal band Siroll and Marc Storm singer in the folk metal band Drakum.
THE NORTHERN CRUSADES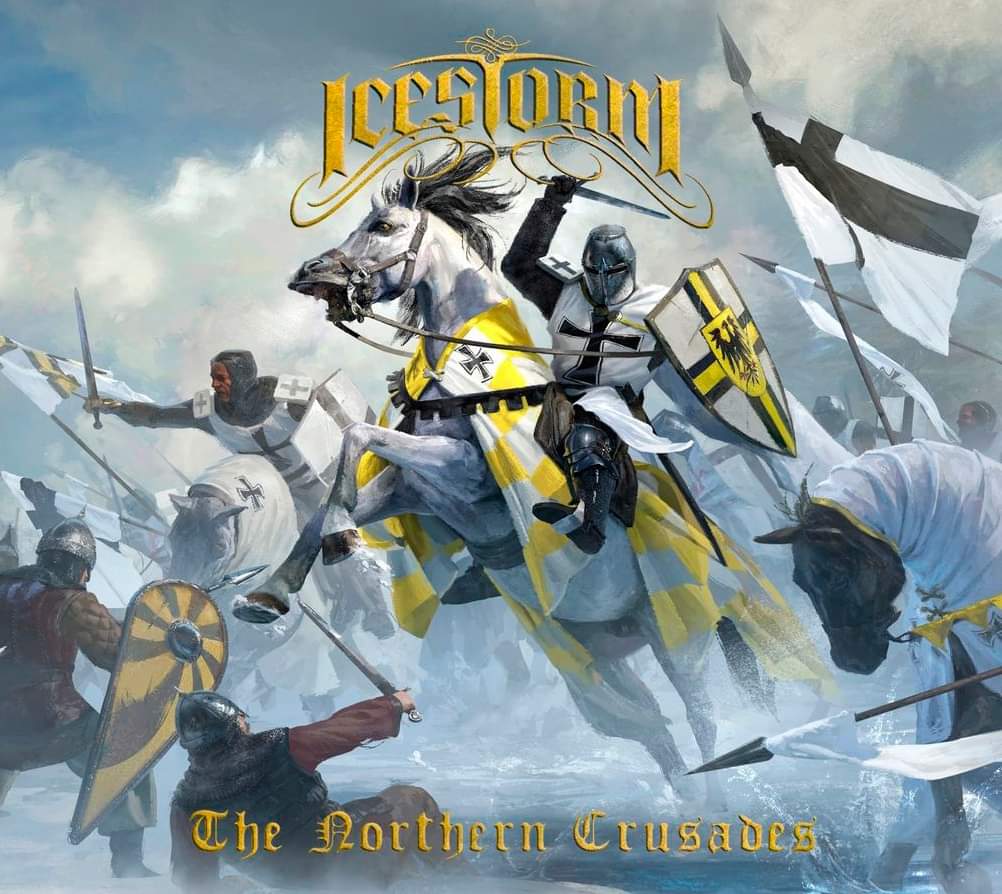 Here you have the artwork of what will be our next album, The Northern Crusades, which will be released on February 24th, the promotion of which will be in charge of Blood Fire Death.